Baselworld 2016: second wind
The official opening of Baselworld has taken place, and the world of watches is now in the starting blocks, ready to try once again to get past the crisis it experienced last year. A thumbnail analysis!
Last year, the journalists were focusing on connected watches, a new source of watchmaking revenue in a world essentially capitalizing on tradition. This year, the production volume of this type of instrument is expected to pass the volume of Swiss watches. But people's attention is being drawn elsewhere, namely on a second wind following the 2015 crisis, that saw a drop of 3% in the industry sales figures. Three percent of a record year like 2014, that could be something to smile about in the midst of a Europe with a sluggish economy. But the industry hadn't witnessed such a slowdown since 2008. Also, places that were historically strong in the sector, like Hong Kong, experienced a drop of 23%, that is, nearly a quarter of their imports. The Russian market is continuing on a downward slope as well, with a 29% decline. China, which has been the crucible for many desires, has slid by nearly 5%, and the United Arab Emirates, which is usually quite stable, dropped by 7%. Finally, there is old Europe, which seems to be a no-turbulence zone at this point.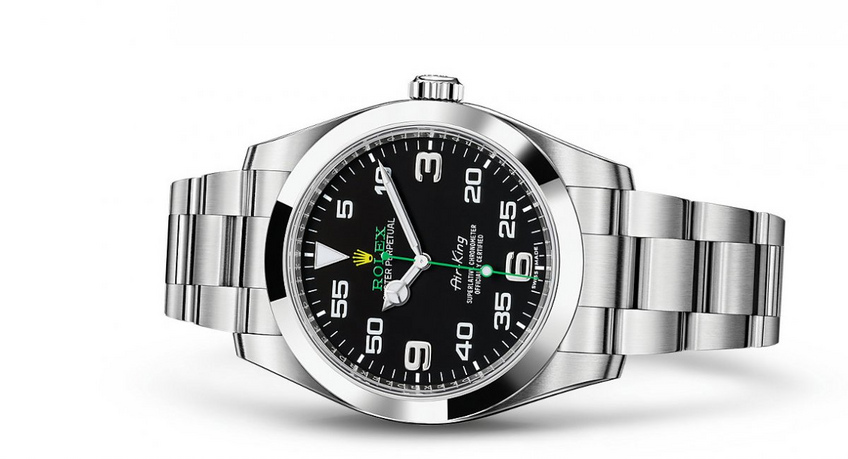 Rolex Oyster Perpetual Air-King
Accessibility challenge
This trade fair is the one during which all is possible. The brands, aware of their need to respond to the desires and capacities of their customers, have opted for attractive novelties that are accessible pricewise and in the spirit of our time. Take, for instance, the new Oyster Perpetual Air King by Rolex, which allows people to access the brand with the unique pleasure of having a product with a dynamic dial that will definitely lure Rolex aficionados.
Tudor, a brand that offers watches with an almost unbeatable price-quality ratio, has launched the Heritage Black Bay Bronze model, in addition to the refreshing and very feminine Black Bay 36, a contemporary product that has been designed to respond to the expectations of women and those who are seeking a watch with a reasonable diameter and especially a classic look.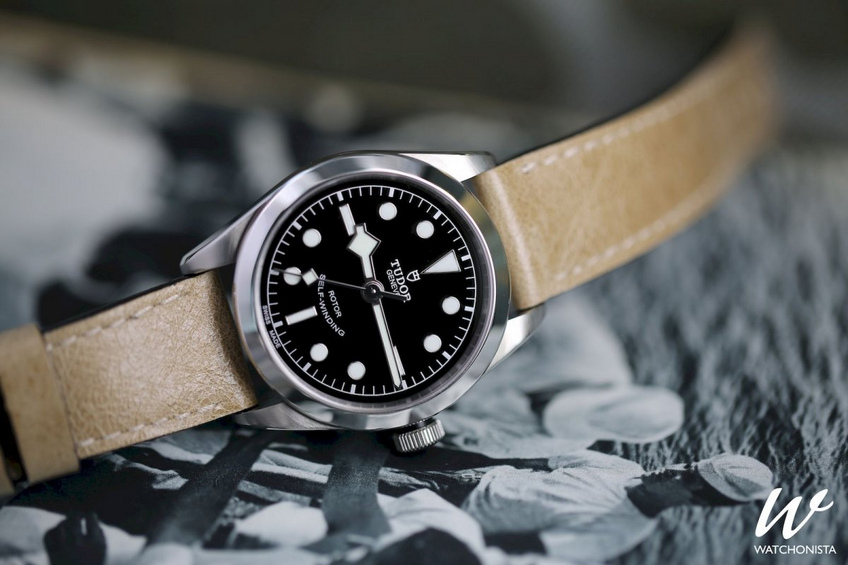 The feminine Tudor Heritage Black Bay 36
In the final analysis, many a brand is conscious of the need to make accessible watches. TAG Heuer, by offering reference products at prices that could well be qualified as reasonable might well succeed in a world that demands equilibrium. And at the heart of this nebula of watches, one the more beautiful than the other, one finds some complicated timepieces of great beauty, which, like the Bvlgari Octo Finissimo Répétition Minutes, have pushed the mechanical envelope to the limit and are essentially telling enthusiasts that everything is possible in this business.
Bvlgari Octo Finissimo Répétition Minutes
In sum, then, the fair seems to be maintaining a certain momentum in a market that is having some trouble finding its second wind but which by and large has the assets to make 2016 a year of stabilization and consolidation….
By
Vincent Daveau
,
Contributor
In the great family of watches, some products are more favoured than others.  Those that wake up the inner child slumbering in each man in particular...
By
Vincent Daveau
,
Contributor
On this, the first day of spring, it would seem logical to make way for colors to announce the return of the flowers, in lieu of a return of growth….
By
Vincent Daveau
,
Contributor
Baselworld has been on for just a few hours, and already the novelties are flooding the web with each new discovery made by the journalists. Which of the...